My father Ken Carter was a sculptor and one of his major works was the commission for Exeter Cathedral's Chapter House.  They are called the Testament Sculptures and chart some crucial events in the Old and the New Testament.
Modelled in clay and cast in Aluminium Resin fibreglass in around 1975 I remember him working on them and at the time as a boy he gave us children some paid employment helping him cast them by laminating the fibreglass sheets into the backs of the sculptures.
On a recent visit to the UK, we went to have a look at them and get a few photos.
I will edit this post shortly with some more information about each work.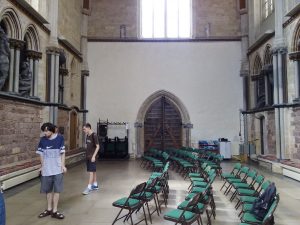 Exeter Cathedral Chapter House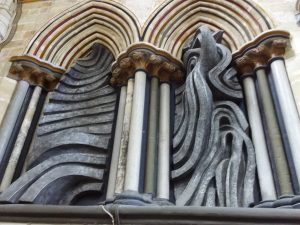 In the beginning.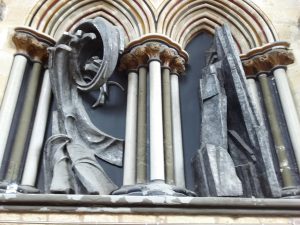 Earth and Sea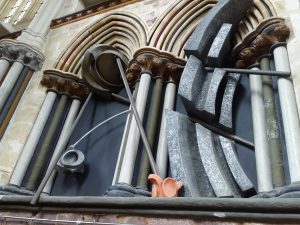 Sun and Moon