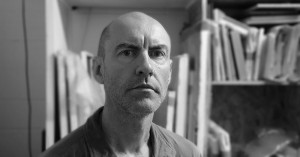 Exhibitions
Walker and Hall Waiheke Art Awards 2023
New Wave – solo exhibition at Föenander Galleries March 2023
Walker and Hall Waiheke Art Awards 2022
'Outsider' at Föenander Galleries / 12th – 30th March 2021
'Matrix' at Browne School of Art Tutors' and Mentors' show – 25th Feb to 14th March 2019  BSA Gallery
NorthArt windows 28th Jan to 19th Feb 2019- https://www.northart.co.nz/
Pocket Edition 'Britomart' series – Nov 2019 at NorthArt
New work – with Belinda Griffiths and Ramon Robertson – August 2019 at Föenander Galleries
Nature Morte – Still Life group exhibition with Emma Bass, Isaac Katzoff and David Shennan, nkb gallery March 2019
Myriad – BSA Tutors' Show – Browne School of Art – Feb – Mar 2019
Pocket Edition – 'Artist's Materials' – November 2018 at NorthArt
Figurative and Other Works – NorthArt's window spaces. With Ross Ritchie, Frank van Schaik and John Oxborough – February – March 2019
Small work salon – nkb gallery – Feb – Mar 2019
Pocket Edition: Small works for Large walls – NorthArt, Nov 2017
Exopolis – joint exhibition with Ramon Robertson at NKB gallery, 14th Sept to 4th Oct 2017 Artsdiary photos
Selfies – Artists' Self Portraits at NorthArt, August 2017
Recent and Not So Recent, NorthArt group show with Ross Ritchie, Garry Currin, Frank Van Schaik and John Oxborough, May 2017
White Night – at NorthArt 18th March to 14th April 2017
New Paintings – with Freeman White, NKB gallery, to 27th Sept 2016
The Summer Show, NKB gallery, 3rd December to 24th December 2015
Wallace Trust Art Awards finalists – Pah Homestead, September 2015
New Work – Matthew Carter and Ramon Robertson, NKB gallery, 11th June to 31st June 2015
Oscillate – NKB gallery, May 2014
Iconostasis – NKB gallery, Oct 2013
When the Sleeper Wakes – NKB gallery, July 2013
Past Winners of the Glaister Ennor Awards – Orexart, June 2013
The January Group Show – The Vivian, Matakana, 2013
Black Asterisk, Auckland, 2013
Urban Intersection, Quidley & Co, Boston MA, 2012
The Drawing Show – NorthArt Gallery, Auckland, 2012
Urban Stories – NorthArt Gallery, Auckland North Shore, 2011
Multi-Storey – Orexart, November 2010
Members Show and 12×12 – NorthArt Gallery, Northcote Auckland, 2010, 2012
Wallace Art Awards finalists, The Pah Homestead, 2010 and 2011
National Contemporary Art Awards 2011, Waikato Museum, Hamilton NZ
The Last Hurrah – North Shore City Art Awards, Mairangi Arts Centre, 2010
Anthony Harper Awards finalists, COCA, Christchurch, May 2010
Master of Art & Design Graduation Show, St Pauls St Gallery AUT, Auckland, 2009
Talk Week – School of Art & Design AUT 2009
Glaister Ennor Award Exhibition, Orexart, Auckland, 2009
The Places You'll Go – The Lake House, Auckland, 2008
Adam Portraiture Award Finals 2008, National Portrait Gallery, Wellington
Art Auckland 2007, East Auckland Arts Council
Critical Path – Arthouse Remuera, Auckland, 2007
Awards
Winner, Gordon Harris Award, Walker & Hall Waiheke Art Awards 2023, Waiheke Community Art Gallery
Finalist Walker & Hall Waiheke Art Awards 2022, Waiheke Community Art Gallery
Finalist Painting and Printmaking Awards 2012, Waikato Society of Arts
Finalist Wallace Trust Art Awards Auckland, 2010, 2011 and 2015
BMW McMillan Awards Finalist, 2010
National Contemporary Art Awards Finalist, 2011
Anthony Harper Awards Finalist COCA, Christchurch, 2010
WaiArt Awards Finalist top ten, 2010
North Shore City Art awards finalist, 2010
Glaister Ennor Graduate Art Award Winner, 2009
Adam Portraiture Award Finalist National Portrait Gallery Wellington, 2008
Master of Art & Design, AUT University, Auckland, 2009
Cardiff School of Art & Design, BA (Hons), 1983
Exeter College of Art, Foundation course, 1980
Publications and collections:

'Carter has a flair for describing solitary walkers seen at dramatic angles from high above, accompanied by long shadows in desolate narrow streets – in the TS Eliot modernist urban-imagery tradition. The best works here are restrained in their use of detail. They avoid busy paint application and fiddly descriptive marks by being manually loose and relaxed, and controlled in spatial alignment via tonal mixing, using an effective earthy palette.' John Hurrell, Eyecontact, 27th Sept 2016
For the full article to to: http://eyecontactsite.com/2016/09/matthew-carters-cityscapes#ixzz50LInYNSC
Under Creative Commons License: Attribution Non-Commercial
Review on EyeContact by John Hurrell 27th Sept 2016
Review in the New Zealand Herald 27th June 2015 by TJ McNamara
Interview in From the Studio of… – Saatchi Art Magazine
'Big Difference in a Small World – Early Childhood Educators'
Peggy Leong Pek Kay – Published by The Lien Foundation, Singapore
Article and interview in The Department of English Language and Literature Journal 2012, Buddhist Tzu Chi University, Taiwan
Exegesis Written thesis for Master of Art & Design
Paintings in public and private collections in Europe, USA and Australasia including the Wallace Arts Trust collection.